Get Russell Brunson's M.I.F.G.E (Most Incredible Free Gift Ever) Offer
TWO of Napoleon Hill's Never Before Seen Books
wHAT IS MIFGE (MOST INCREDIBLE FREE GIFT EVER)? HOW TO JOIN THE OFFER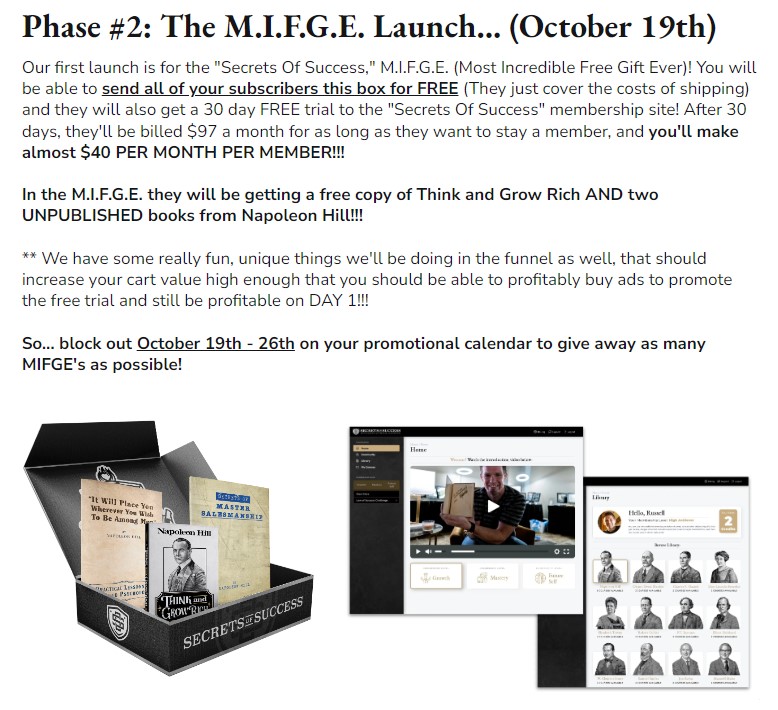 "Secrets Of Success" is launching the M.I.F.G.E. (Most Incredible Free Gift Ever) promotion. Subscribers receive a free box (paying only shipping) which includes a free copy of "Think and Grow Rich", two unreleased books by Napoleon Hill, and a 30-day free trial to the "Secrets Of Success" membership site.
Post-trial, the membership costs $97/month, and promoters earn nearly $40/month per member. Exciting funnel strategies aim to boost cart value, making ad promotions profitable from day one. Promoters should mark October 19th – 26th to maximize M.I.F.G.E. giveaways.
WHY JOIN RUSSELL BRUNSON'S M.I.F.G.E (MOST iNCREDIBLE FREE gIFT EVER)
Promoting the "Secrets Of Success" M.I.F.G.E. (Most Incredible Free Gift Ever) is not just an opportunity; it's a multi-faceted strategy that offers both affiliates and their subscribers tremendous value. Here's a closer look at its multifarious benefits:
Unparalleled Value for Subscribers: For just the cost of shipping, subscribers gain access to valuable resources, including a renowned classic, "Think and Grow Rich," and two exclusive, unpublished books by Napoleon Hill. This ensures that they receive far more in value than what they pay for, enhancing their trust and affinity towards the affiliate.
List Building: Offering such high value for free (minus shipping) acts as a powerful magnet for attracting a larger audience. As more people sign up to get their M.I.F.G.E., affiliates can substantially grow their email list. A bigger list not only translates to more immediate profits from this promotion but also offers a broader audience for future campaigns and product launches.
Symbiotic Growth: As affiliates promote this offer, they not only benefit monetarily but also add value to their subscribers. It's a win-win. The subscribers get access to quality content and a potentially life-changing membership, and in return, the affiliates earn a commission and foster a deeper relationship with their audience.
Who the heck is Russel brunson?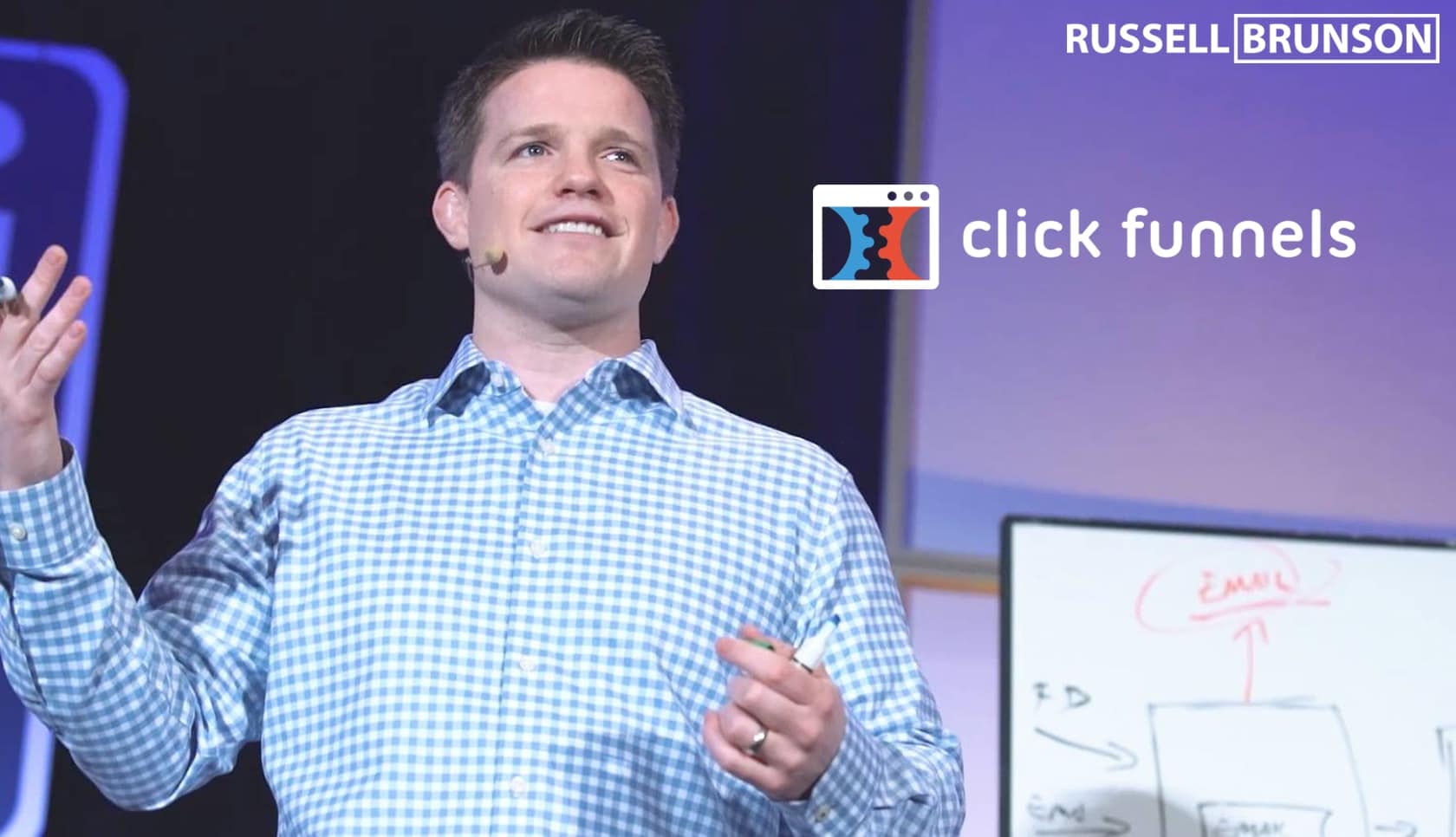 Russell Brunson is one of the most influential and successful digital marketers in the world. He is the founder of Click Funnels and has paid over 100 million dollars to his affiliates.
He has over millions of followers and besides digital marketing, he actively supports self-development and entrepreneurship activities by partnering with multi-billion dollar companies and other industry experts like Daymond John from Sharktank, etc.
Want updates on hot and trending affiliate programs / Free tools?
Disclaimer: We do not represent Russell Brunson, nor his brands or companies. We are an independent marketing agency protected under fair-use policy.